Welcome to
OMT GROUP OF COMPANIES
Regardless of the diverse cultures deep-seated within every nation, across different cities; there is one trait that, we as individuals all share in common - that is our innate desire to travel. We seek to explore the undiscovered, and we are fuelled with much curiosity to tread on uncharted paths - After all, what we want, is to savour the bountiful yet wondrous sights this world has to offer. For centuries, tourism has flourished in many ways, across all corners of the globe. Yet in order for a seamless, yet hassle-free traveling experience; one must be furnished with proper travel preparations beforehand and ultimately, to have proper destination planning in place. Therefore, trust in the OMT Group of Companies to know how to handle every facet of Destination Management for Asia. Indeed, this clearly demonstrates as a tried and true testament of the age-old saying, "a company's best assets are its employees". In the consistent practice of such great values, OMT Group of Companies' has, and undeniably will, continue to see thriving success throughout the world.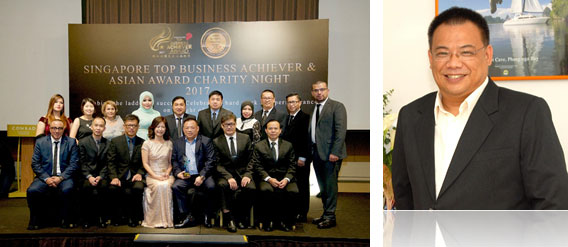 WE PROVIDE SERVICES TO ALL
YOUR TRAVEL NEEDS
BUSINESS EVENT LUXURY LEISURE
---
OMT Group of Companies is formed by partnerships with a multitude of tour operators worldwide, which established connections and experienced travel personnel who know how to provide exceptional service.
OMT will leverage its commercial business success to provide solution for travel management services, which goes above and beyond the requirements in a One-Stop Provider.

Our Central Sales Office is based in Singapore with our multitude partnerships worldwide to form OMT Group of Companies.
CSO will seek out the most exceptional, exclusive, and exciting or laidback, activities that will keep our Clients entertained, as well as providing cost-effective options.
Our goal is offering the best deals to the end user throughout the Worldwide Travel Market.
CENTRAL SALES OFFICE SINGAPORE
Contact
+65 6221 5139
---
E-mail
cso@omt-groups.com
---
Address
10 Anson Road, #32-14/15 International Plaza Singapore 079903

OMT Entertainment Pte Ltd is a full-service event company in Singapore. We provide MICE (Meetings, Incentives, Conferences, Exhibitions) services specially tailored to your needs. Regardless whether it is an event held locally or internationally, our team of passionate and experienced specialists will seek out the most affordable, exceptional and exclusive location to ensure a productive and fruitful experience.
CONNECT WITH US

Blockchain in Travel is a future-forward initiative by OMT Group, one of Southeast Asia's largest travel and tourism groups. It represents our trust in the power of blockchain, which we believe holds the key to unlocking greater efficiencies and better experiences for everyone involved in travel and tourism.
CONNECT WITH US
Our Organisation
We don't just want to build a company; we want to build a home.
We want to build OMT to provide us meaningful work with passions.
Our Minds
Good times and good memories through Health, Wealth and Time.
In order to have good times and good memories, we need to have good health to enjoy the company of family and friends. We want wealth so that we can share with those we love.
And we need Time to achieve our Goals and Dreams.
Our Team
| | |
| --- | --- |
| Teamwork: | We are not perfect individuals but we are a perfect team |
| Partners: | We cannot do everything ourselves |
| Innovate: | Bring forth ideas from each other |
| Quality Work: | Eliminate high cost of problem solving |